TurboMed XTERN
The TurboMed XTERN is a revolutionary drop foot treatment and we're able to offer it all across Scotland. Tested in marathons, triathlons and the Canadian back country this is a treatment option we're proud to offer.
We also offer the New Frontier and Summit TurboMed.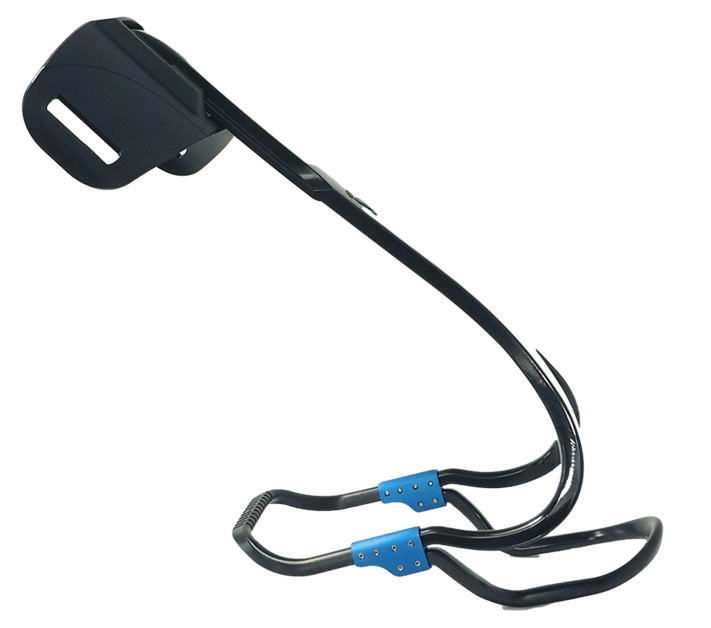 The TurboMed was designed for those who live an active lifestyle but can also make day-to-day activities like walking & running on slopes, stairs and uneven surfaces much easier. Unlike standard braces, this can easily fit onto high-hiking boots, winter and safety boots.
We have the full range of test devices in Glasgow and Edinburgh including paediatric versions to enable you to try this revolutionary brace for yourself.
The TurboMed really does need to be tried so our expert clinicians can take you through how the splint works and provide you with all the information you need to decide if this is the brace for you.
Can I try the Turbomed Versions?
We keep the Turbomed trial kit which is based on the Classic Xtern. This will allow you to test the device and see if it works for you.
Unfortunately there isn't a test kit for the Summit or Frontier but we do keep samples so you can have a look at them.
Our Clinicians will be able to tell you which version is most suitable for your condition.
Can I take a Turbomed away on the day?
All versions of the Turbomed are made to order and need sized using the test kit. This ensures that they fit on the footwear you have selected and is a suitable length up the leg.
How long does it take to get a Turbomed made?
We would normally factor in two weeks between assessment and fitting. While it is possible to them made quicker it is not always possible. We would always attempt to work the quickest that we can.
Does the Buchanan Clinic make / distribute the Turbomed?
The Turbomed is distributed by Blatchfords in the UK.
What Conditions is the Turbomed Suitable For?
Drop foot
Dorsiflexion weakness
Peroneal nerve injury
Idiopathic Toe-walking
Charcot Marie Tooth (CMT)
Stroke (CVA)
Multiple Sclerosis (MS)
Cerebral Palsy (CP)
Hemiplegia
Guillain-Barre Syndrome (GBS)
Motor neuropathy
Motor Neurone Disease (MND)
Back injury or surgery
Cancer
Knee injury or surgery
What are the Know Clinical Limitations?
Inappropriate footwear
Gross fixed deformities of foot or ankle
Severe spasticity
Quadriceps weakness
Severe knee weakness
Crouch gait
Book an appointment or for further information https://turbomedorthotics.com/en
Further reading