Silicone Ankle Foot Orthosis
The SAFO from Dorset Orthopaedic is a revolutionary product that works by supporting the front of the leg down to the top of the foot, helping to lift the foot during walking which is available from the Buchanan Clinic.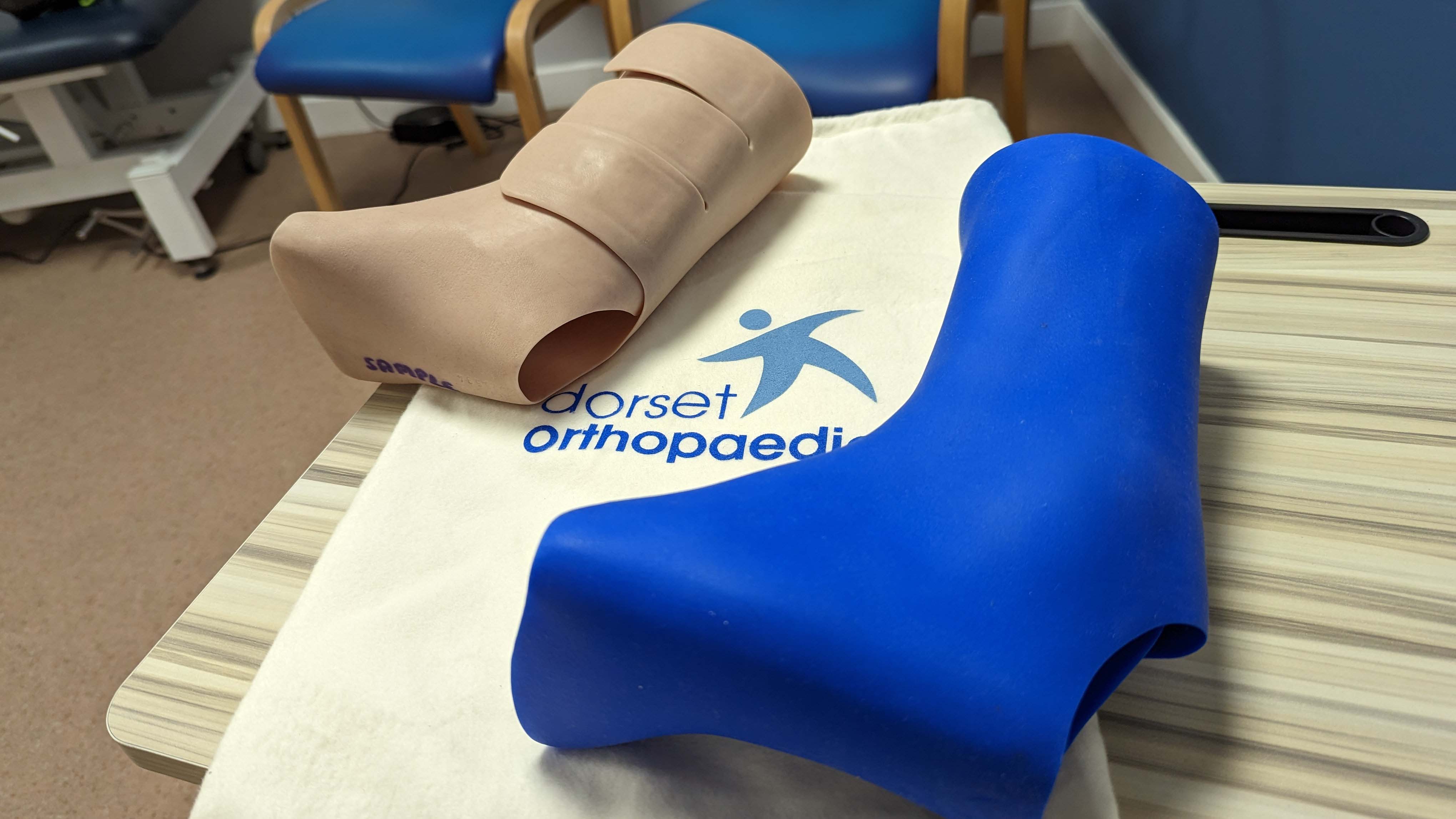 An attractive and comfortable alternative to traditional rigid AFOs (Ankle Foot Orthoses), the SAFO instils a new found sense of confidence by improving balance and correcting foot placement. It is available for adults and children in a range of skin tone and bright colours, which can also be customised by adding images and designs, so it's truly unique to you.
Versions
SAFO Classic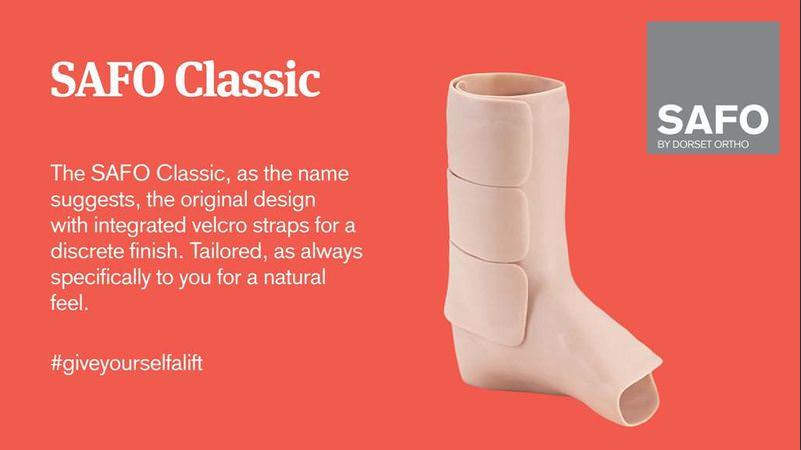 SAFO Sport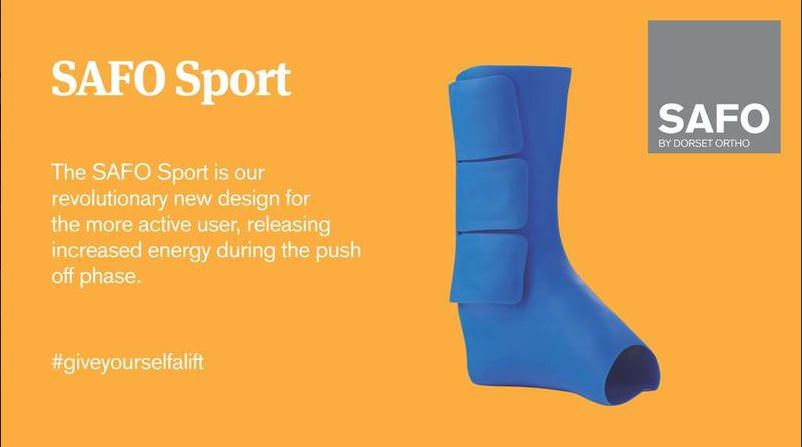 SAFO Walk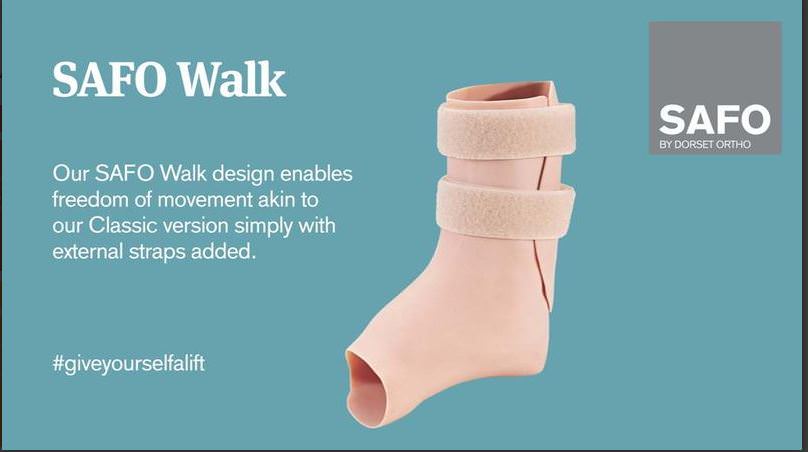 SAFO Junior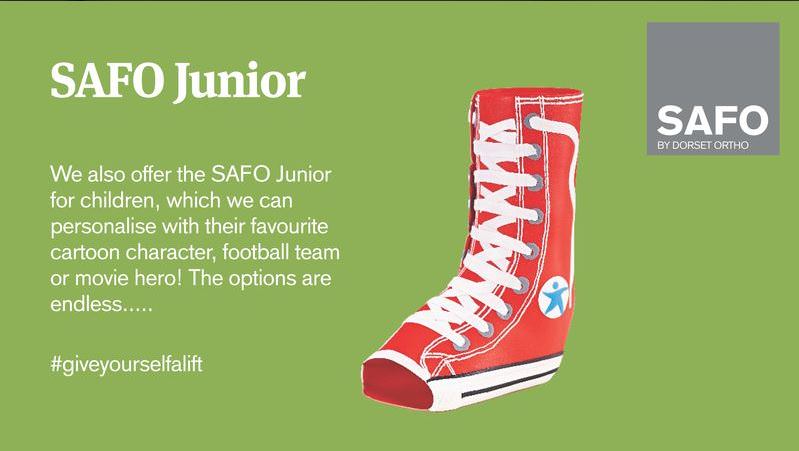 Assessment
It is important that a detailed assessment is undertaken by a qualified clinician to determine if the SAFO is a suitable orthosis to meet your needs. If it is decided that a SAFO is not suitable our clinicians will provide you with alternatives that may meet your requirements.
At the Buchanan Clinic we have samples of the SAFO classic and SAFO walk so you can see and feel what the SAFO is like as well as the colour swatches for colour matching.
The SAFO is a custom made device which requires the taking of plaster casts of the leg as well as detailed measurement of the foot and ankle.
Contact Details
Email: [email protected]
Call: 0141 440 1999
Address: 603 Helen Street, Glasgow, Scotland, G51 3AR
Online Booking: Buchanan Clinic Appointments