What is Orthotics?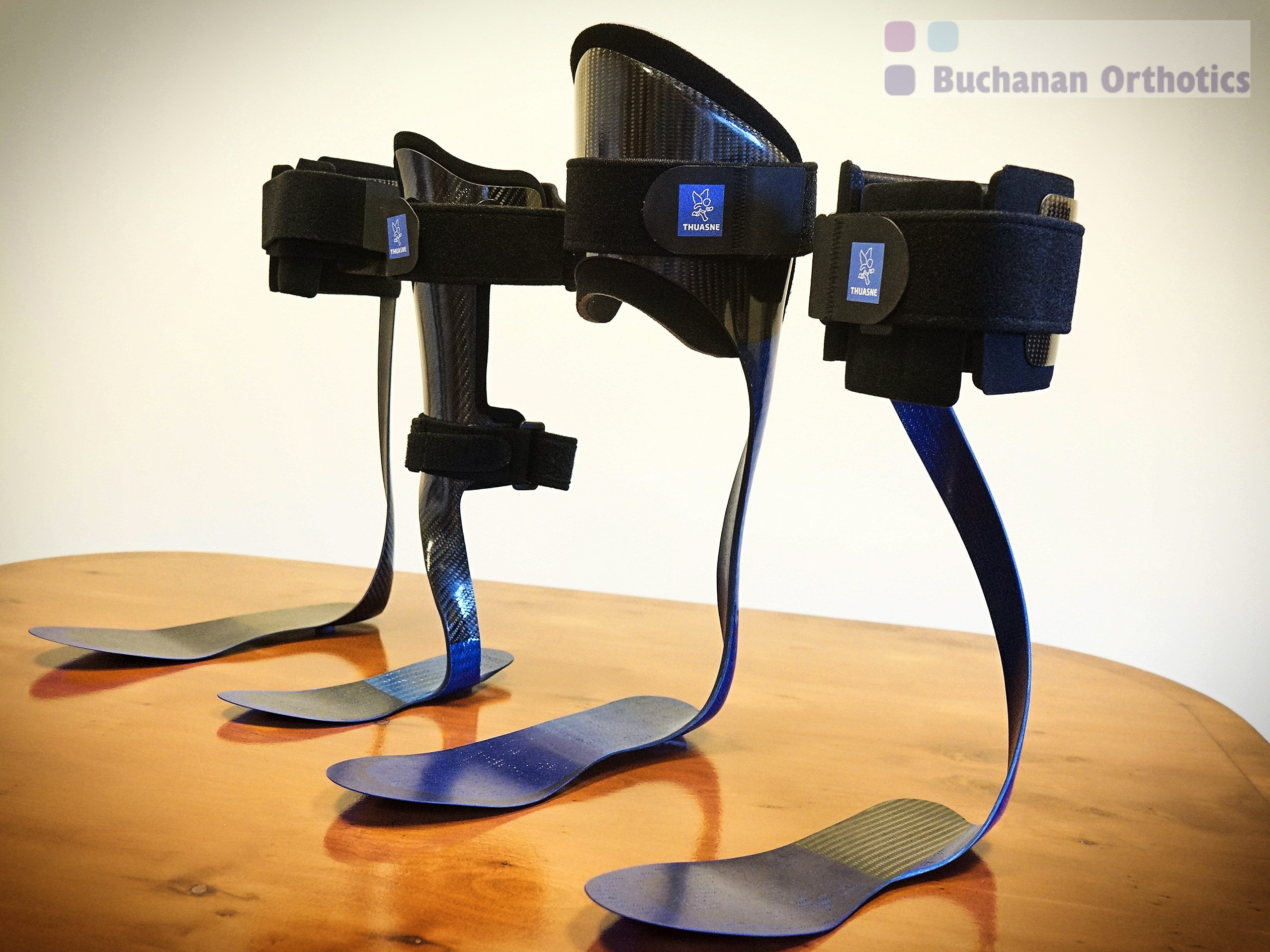 Orthotics refers to the medical speciality of using artificial devices in order to support, align, prevent, or correct the function of the moving parts of the body.

Our clinicians have a range of stock and bespoke orthotics options to prescribe, to ensure that patients have the most current, applicable and lightweight orthotics available. We have strong links with leading suppliers and our own factory in Glasgow which allows us to offer customised insoles and orthotic products.
Who is the Buchanan Clinic?
The Buchanan Clinic provides private Orthotic treatment based on Helen Street, only five minutes from Glasgow City Centre. The clinic is attached to our manufacturing facility allowing on-site adaption and finishing.

We provide the full range of Orthotic treatments including Biomechanical Assessment, Insoles, Footwear, Ankle foot Orthoses (splints) and Knee Ankle Foot Orthoses (Calipers). Our clinicians have extensive experience in Orthotic devices made in plastic as well as carbon Fibre and are trained in the offer the most appropriate solution to your needs.
The Buchanan Clinic is part of Buchanan Orthotics. We have been supplying the NHS and private patients with specialist medical treatments since 1951.
Steprite, our footwear brand, offers a range of traditional and modern styles, suitable for all age groups, and are available in a wide array of colours and adaptions. With styles and lasts specially designed for wide, diabetic and rheumatoid feet.
Our footwear is manufactured at our factory on Helen Street, Glasgow, utilising the highest quality materials and made by a combination of both experienced technicians and modern technology. We are the only orthopaedic manufacturer based in Scotland.


What to expect from your Orthotic appointment?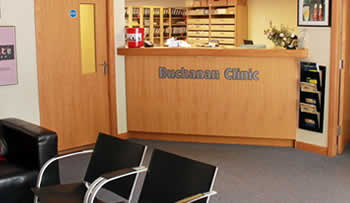 Following booking an appointment over the
phone
or
online
one of our Orthotists will screen your referral details and give you a call if they feel more information is required to ensure you receive the most appropriate treatment. Our consultations range from 40 minutes to 120 minutes depending on the complexity of the assessment and on average 2 appointments will be required to assess and fit an orthosis. Your Orthotist will take a full medical history prior to your physical examination and discuss your treatment options with you at the end of your consultation. If your clinician doesn't feel Orthotics is the most appropriate service they will give you information on other treatment avenues to pursue.
What happens during an Orthotic assessment?
There is no set format to an orthotic assessment and it will involve tests and assessments specific to you.
Generally, it will involve a gait assessment where the Orthotist will watch you walk noting any gait deviations. A physical assessment is always undertaken where muscle strengths, range of motions and joint integrity are checked. This is undertaken in line with a biomechanical assessment with the view to recommending the most appropriate orthotic treatment in line with your aims and goals.
What to bring to your appointment?

Details of any relevant previous medical history such as clinic letters, test results, a list of current medication.
Appropriate clothing to allow the affected area to be assessed. You may be asked to remove certain items of clothing to allow the assessment to be conducted so please ensure you have shorts if it is a lower limb issue or a vest for upper limb.
Any previous orthotic devices you may have been given with
Contact Details
Email: [email protected]
Call: 0141 440 1999
Address: 603 Helen Street, Glasgow, Scotland G51 3AR
Online Booking: Buchanan Clinic Appointments