Sense Insoles from Buchanan Orthotics
Our range of modular, semi-bespoke insoles


These insoles have been designed using a high quality Schein base which can then be constructed to the practitioner's specification, enabling you to stipulate any additional components to suit their patient's needs.
SENSE insoles are constructed from three layers of reinforcing material which are laminated together to create a durable sole, a strong yet adaptable medial longitudinal arch and flexible heel cup. This allows the insole to form to the pitch of most shoes.
For added comfort, the underneath of the full-length insole has a unique non-slip coating to prevent movement inside the shoe. These features of our SENSE insoles are achieved without compromising the support, correction and comfort of the patient, all at an affordable price.
Sense insoles are for professional use and are not available for pubic purchase
Bases
There are thee different bases to choice from:
The Standard Shell
The standard Sense shell is designed to provide arch support through its laminated reinforcements. As with all the sense insoles there is a shallow heel cup with slimline base.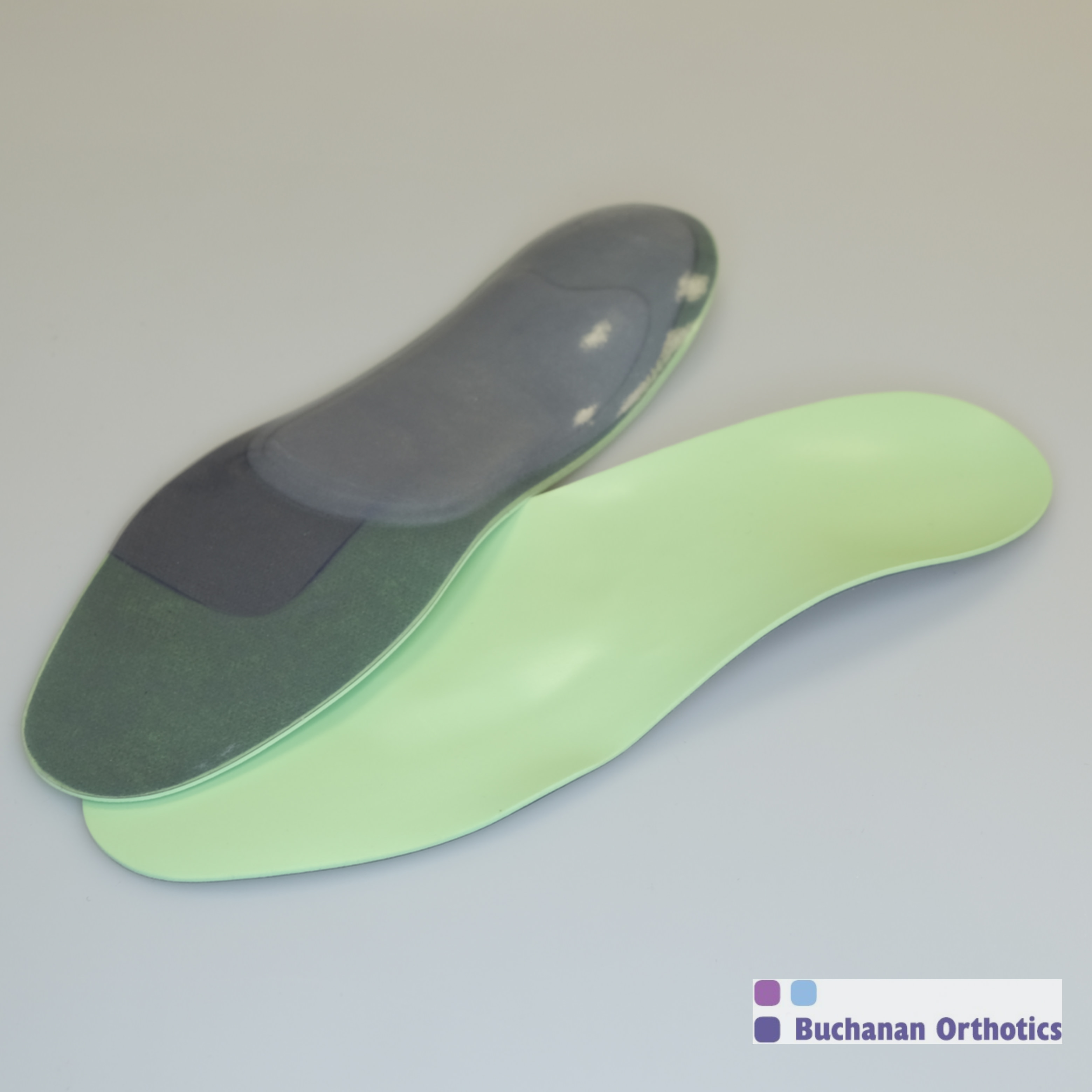 Standard Sense Shell, 1.5mm poron vive top cover 3mm 2-5 reverse morton's extension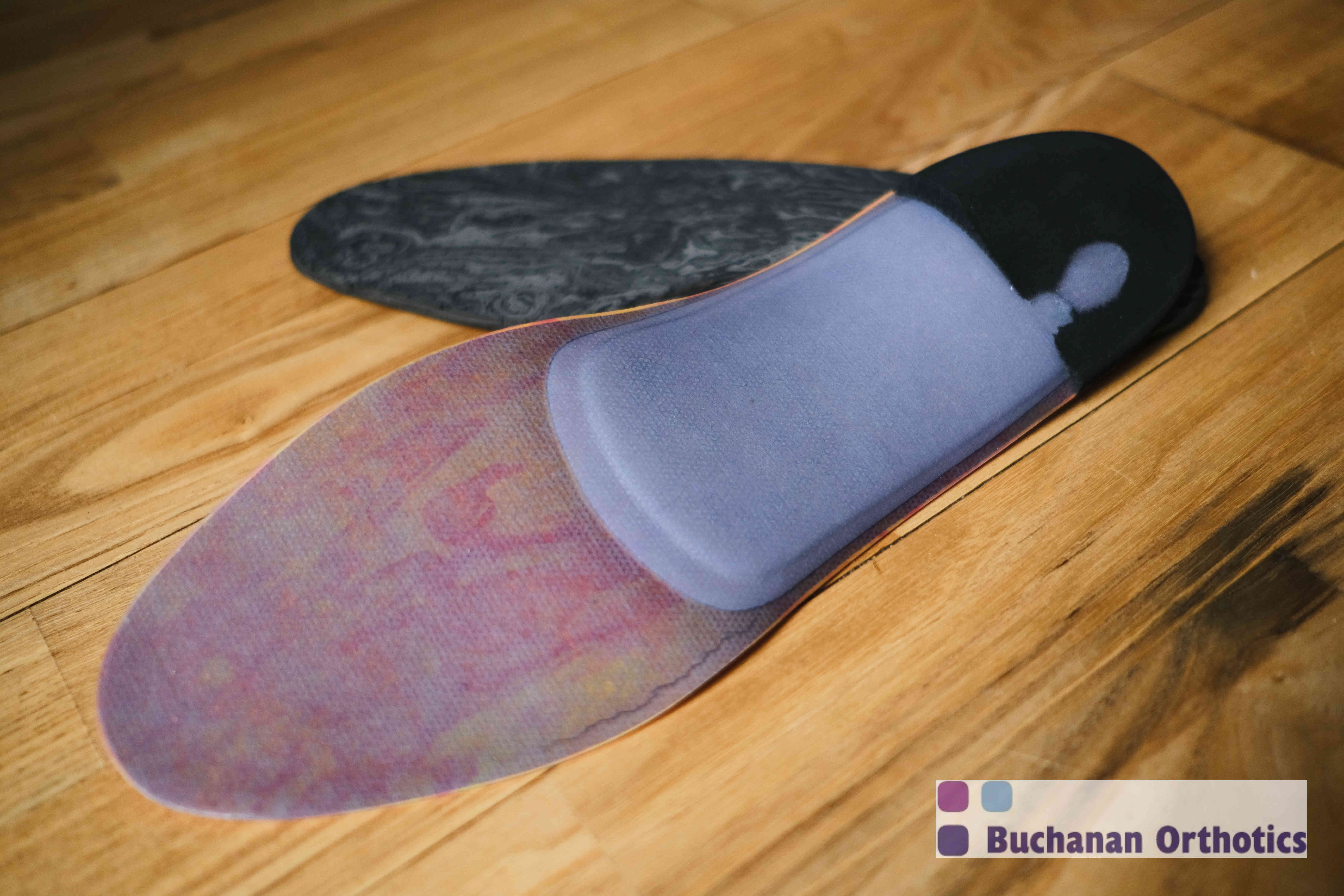 Standard Shell with medial extrinsic heel post
Heel Pain
The Heel pain Sense shell is designed to offload the calcaneal tuberosity and the attachment of the plantar fascia through its heel cut out.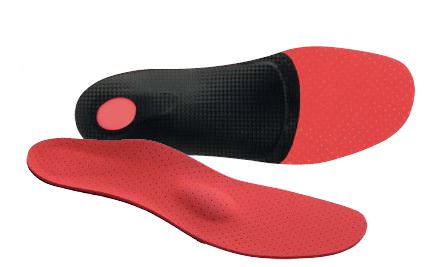 Hallux Limitus
The Hallux Limitus Sense shell has a reinforced mortons extension under the 1st metatarsal.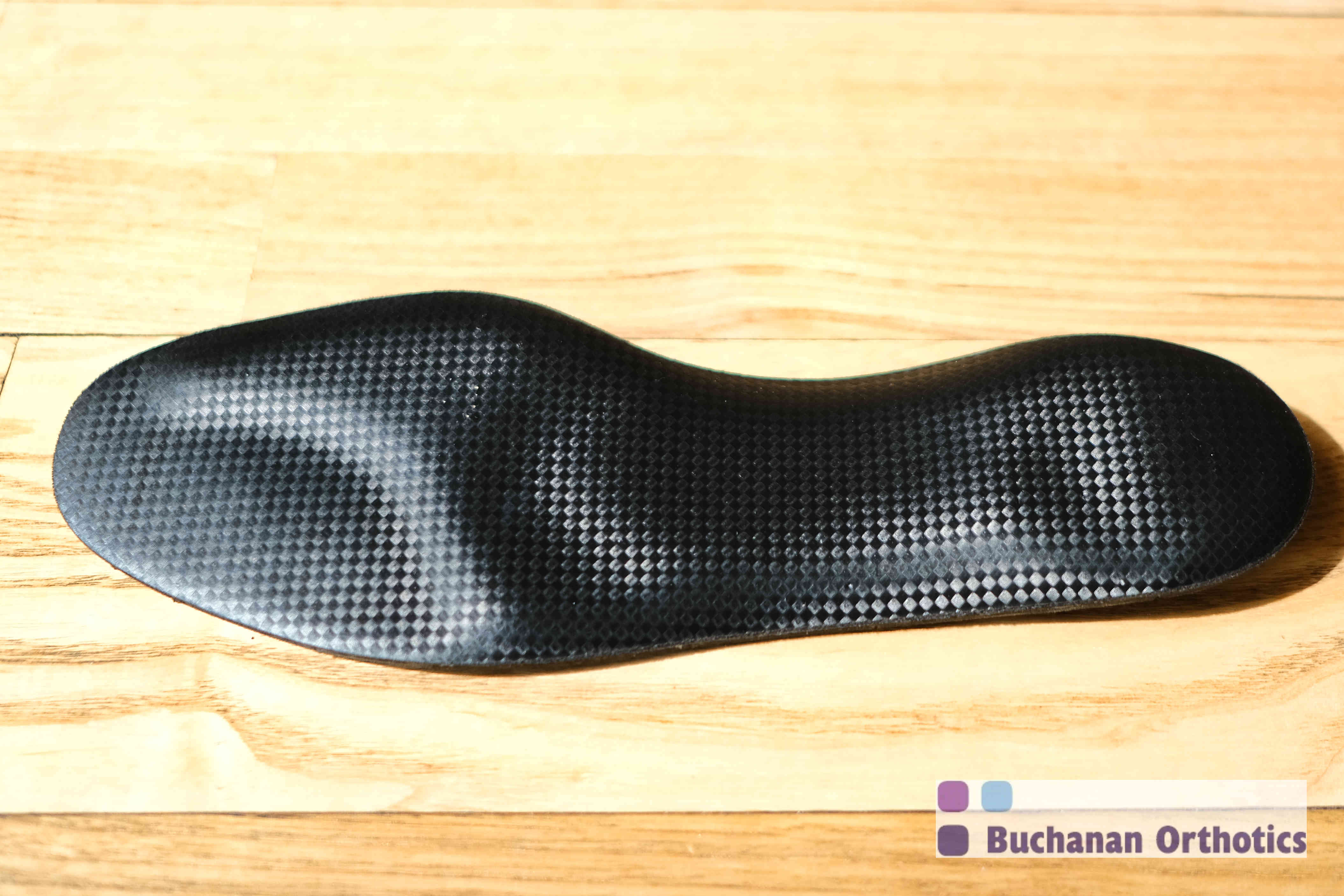 Underside of Hallux limitus Shell with carbon Vinyl base cover
Additions
There are numerous additions that can be added to the base shell making the Sense system a truly versatile insole.
Extrinsic Rear foot posts
Extrinsic Forefoot post
Kirby Skives
Kinetic Wedges
Heel pads
Valgus pads
Metatarsal bar
Metatarsal dome
Metatarsal pads
Heel raise
Top Covers
There is a large selection of top covers that can be added to the Sense shells in various thickness
Techno Vinyl
Alacantara
Poron
Spenco
Ultralux
EVA
PPT
Ordering
Sense Modular insoles can be ordered via Buchanan Orthotics by suitably qualified Podiatrists, Orthotist and physiotherapists and can require just a shoe size to order. For more accurate position of wedging and metatarsal supports foot-drafts, Impression boxes or 3d scans can be sent.
If you would like more information please contact us at [email protected] or call 0141 440 1999
Please see our Order form for all options available
Pricing
As these are for professional use please contact us to discuss pricing and how we can help your clinic
Contact
603 Helen Street, Glasgow, Scotland, G51 3AR