3d Printed or additive manufactured Orthoses are a new form of manufacture in the orthotic industry that opens up opportunities for the treatment of various conditions that can benefit from Orthotic devices.
At the Buchanan Clinic, we have kept a close eye on the development of 3d Printed Orthotic devices and feel that it is now a mature enough technology to offer it in our clinics.
Why 3d Print?
There are a few advantages to 3d printing Ankle Foot Orthoses from a design point of view. Areas of flexibility can be built-in, making the device strong where it needs to be and thin and flexible in others.
Due to the way traditional plastic devices are made, there is less plastic waste. Some printers can also print 'plastics' that doesn't come from petroleum-based processes.
The last advantage is the repeatability of the device. Once it has been printed, it can be made exactly the same again.
Do you Print and design the AFOs?
While we own a 3d printers, it uses a technology (FDM) that is not suitable for finished devices. We use it to produce items such as footwear lasts, and insoles in soft materials
We decided it was best to leave the design and printing to companies that are specialists in this field so we can offer the best devices available. Your clinician will still decide how the splint will look and function to make sure it meets your clinical needs.
Who makes the 3d Printed AFOs that you use?
We use two main suppliers for our 3D-printed devices. Crispin Orthotics and Invent Medical and the clinician would decide the most appropriate manufacturer for the device that you require.
What options are available?
There is all manner of options available that you need an expert to help decide. Below are just some of the potential options available from the Buchanan Clinic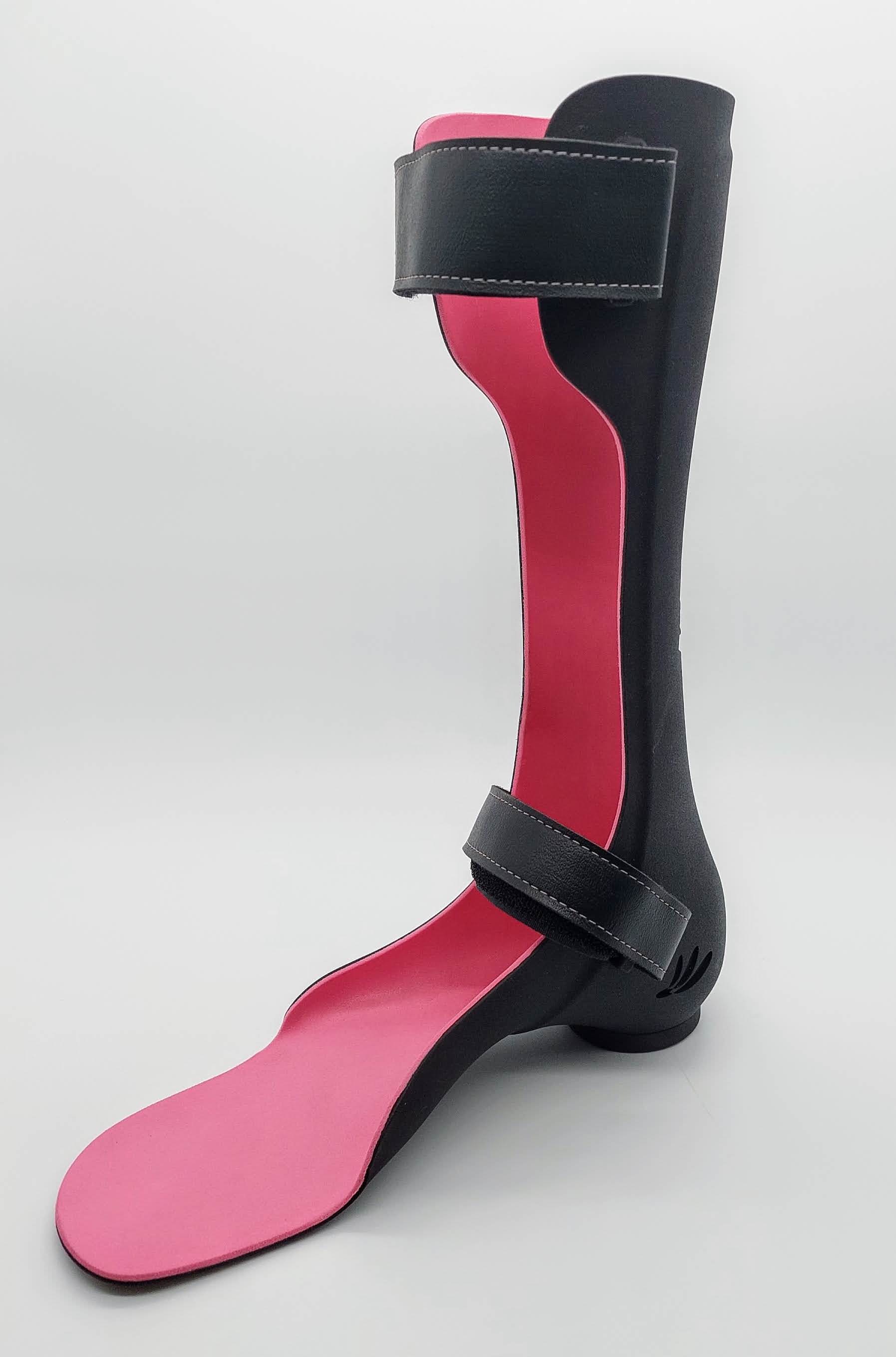 Fixed 3d Printed AFO from Crispin Orthotics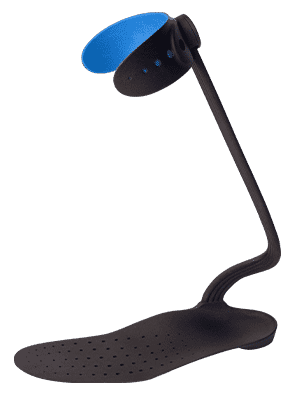 Dynamic AFO from Crispin Orthotics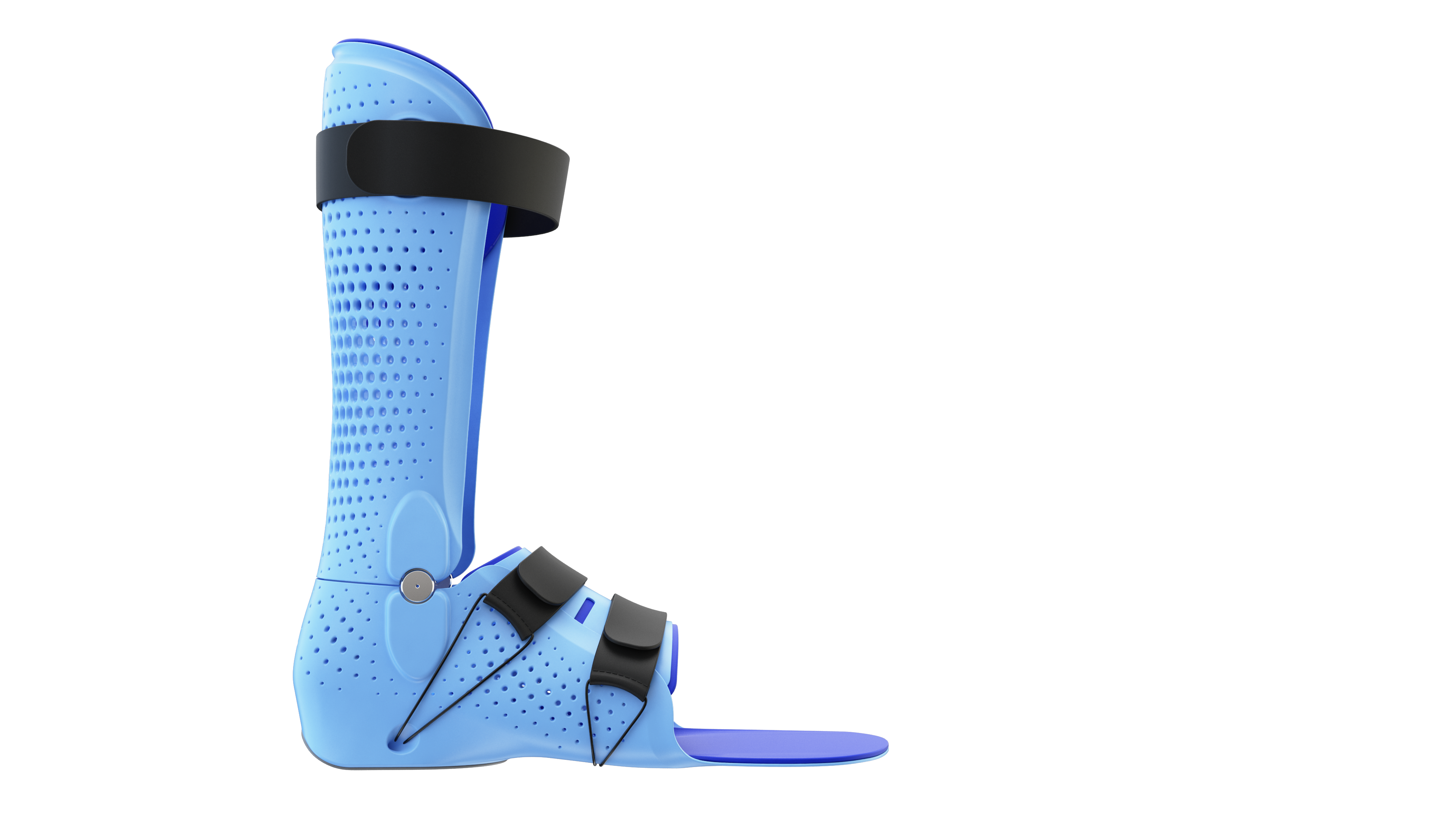 Piro AFO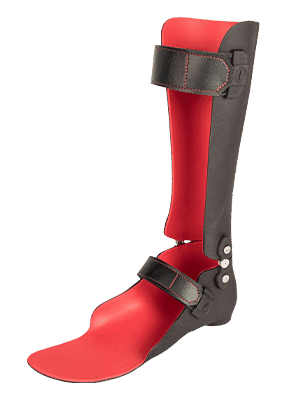 Hinged AFO from Crispin Orthotics