Podiatry
At Buchanan Clinic, we provide a high-quality Podiatry Clinic in Glasgow and Edinburgh. Our Podiatry services include providing specialist interventions and care through extensive professional experience for a wide range of foot and ankle problems. We use single use instruments to ensure we have the highest clinical standards at all times. We now offer Podiatry in Edinburgh and Glasgow.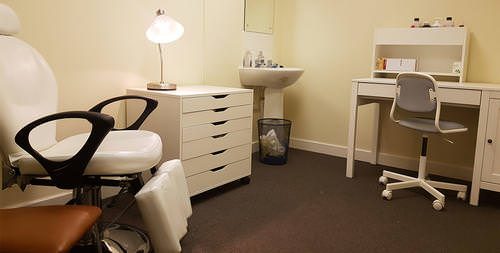 Podiatry Services
Our Podiatry Clinic offers a wide range of services such as:

General foot care assessment and advice

Treatment of corns and callous
Management of diabetic feet

Ulcer and wound management
Management or the arthritic foot
Management of poor circulation
Verrucae/warts - advice and treatment
In-grown toenails
Management of thick unsightly nails
Treatment of fungal infections in nails
Biomechanical assessment
Provision of orthoses/insoles
Diabetic Foot Care

Our Diabetic Foot Care services help people with diabetes who are at greater risk of developing problems with their feet due to the damage that raised blood sugars can cause to circulation and sensation. Your Podiatrist in Edinburgh or Glasgow will conduct a full assessment of your feet by assessing your circulation and neurological status (the numbness in your feet). We will also discuss diabetic foot care, various warning signs and provide a tailored care plan which will help you look after your feet.
Choose a location
Select your service
Select your practititioner
Select a time
Tell us your details